Collateral Damage
A few days ago, I drafted a blog post to commemorate November 2nd, one year from the day I was diagnosed. I wrote about surviving a year of intense chemotherapy, two surgeries and incredible emotional upheaval. The tone was inherently upbeat; the sentiment was positive and forward-looking. I even went so far as to say that the whole experience was behind me, proudly stating that there were days I...
Smooth Sailing
Hey everyone! It's Jamin. I'm back for a guest blog post to update you on Carissa's operation this morning. The day was pretty well summed up by what Dr. Migliori (the plastic surgeon) said to us following the procedure: "She's a super-star". Carissa went in with cheerful resolve and complete confidence in her doctors and nurses. She came out into the recovery...
Save the Date, Part II
Can you believe it's been six months since my surgery? Time flies.. Next Tuesday, October 23rd, is phase two of my mastectomy. After six months of uncomfortable expansion, it is time to swap my tissue expanders with permanent implants. I am ecstatic to get these things out of my body. The discomfort is hard to describe, but words like cement, rock and bowling ball happen to come to...
Pink
This month has brought an unusual amount of pink into all of our lives. From the NFL game day apparel to the explosion of pink decor at the local coffee shop, it's hard not to notice Breast Cancer Awareness Month.  Having unwillingly entered into this club, I've found the reactions to pink really interesting. As an outsider, I had wrongly assumed that all breast cancer survivors loved...
Be the Match
Many of you know the story of Eric, my friend and coworker who was diagnosed with cancer exactly one month after me. In a moment, I'm going to ask you to help Eric, but first I want to tell a story about the type of person he is. Eric came over about a week before my mastectomy. At the time, I was getting over shingles, anxious about surgery and not in the best frame of mind. As Eric and I...
Finding Strength - My Article for GiveForward →
I love it when good things come out of crummy situations - an act of kindness during a crisis, a rainbow after a threatening storm or the discovery of oneself after a time of trouble.  I don't think I will ever get to a place where I feel grateful to have had cancer. I don't wish cancer upon anyone, nor do I believe that illness is something survivors should feel lucky to have gone...
Big Day
Seven months ago my family, girlfriends, Jamin and I gave an emotional send off to my long hair and raised a glass of champagne to my new, bald look. And today, my cousin Hannah gave me my very first post-chemo haircut. Yahoo!!!!  A big day for the little things.
Moving On
About two months ago, I sat in my living room feeling like I hit rock bottom. My mom, Jamin and my cousin Katie sat around me, each offering their support while I cried through my giant pile of feelings.  I was home from the hospital - after a wildly successful surgery - yet I felt hopeless, exhausted and sad. The happy ending of my cancer success story seemed like it should have been within...
Taking Time
I was diagnosed almost seven months ago and up until April 24th I continued to work full time. Thankfully, my employer was understanding and allowed me to miss days for chemo and work from home when side effects took the biggest toll. While working theoretically brought a sense of normalcy to my life and seeing my work friends certainly lifted my spirits, I often felt like my outward self did not...
Watch
Our morning physical therapy session turned into a dance therapy party.  Caitlin, you have way better moves than I do. And I can't even blame surgery for my geekiness. 
The Strangest Thing I Did Today
Today I went in for my first expansion.  Dr. Migliori and his nurse walked in with two (giant) syringes of saline. We chatted about my trip to Indiana as he used a magnetic device to locate the port of each of my expanders. Switching topics, we began to discuss Michael Jackson vs. Prince as he sterilized the area and - synchronizing with his nurse - slowly injected the contents of the syringes...
Progress Notes
Three weeks post-op and I feel worlds apart from where I was at the end of April. By this point I have had appointments with all three of my wonderful doctors - Tsai, Migliori and Bretzke. Surgery was a gigantic step forward, but there are still lots of appointments, treatments and monitoring in the near future.  Oncology updates: My mom, Katie and I were hanging on each one of Dr. Tsai's...
To My Nurses
Today wraps up National Nurses Week and I have so many incredible nurses to thank. First, to my oncology nurses who I have come to know and love. To Cindy, who affectionately called me her Paris Girl, and can't wait to receive a postcard when I finally make the trip to the City of Lights. And Rebecca, who was my first treatment nurse and taught me to approach chemo with a "bring it...
What Do You Live For?
Here's some exciting news to mix things up a bit! A few weeks before my surgery, the marketing team at Park Nicollet contacted me about being a part of their new advertising campaign. Since I have had nothing but wonderful things to say about my experiences with the Frauenshuh Cancer Center, I, of course, said yes. The campaign shows people at different stages of life and health, and poses...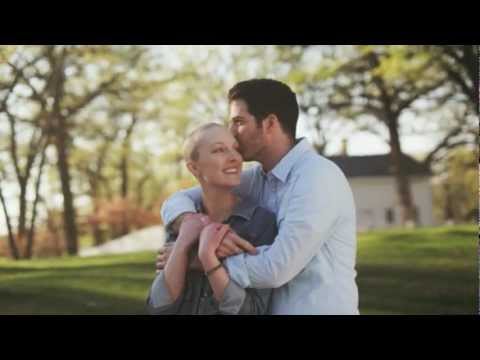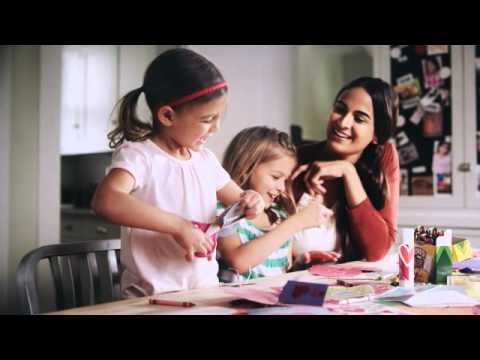 "Did I do good?"
Each time I open my laptop to post an update I end up promptly closing it and taking a nap instead. While most of my hesitancy to write can be attributed to my oxycodone and valium haze, I also believe the task of putting the last week into words is rather daunting. A huge thank you to Jamin for doing most of the work for me and keeping everyone informed while I was too tired, too woozy or in too...
Home, Sweet Home
We all let out a huge sigh of relief - and brief feelings of elation - when Dr. Bretzke's PA delivered the official pathology report yesterday morning. As expected from the initial tests, the remaining cancer cells had whittled down to a one millimeter cluster, a tenth the size of the original tumor. Surgery finished off what chemo started; Carissa is truly cancer free. April 24th - the day...
Good and Getting Better
It's day 2 of recovery and things couldn't be going better. While I was back in to work today - which was agonizing at times - Carissa was progressing quickly towards being ready to go home. Dr. Migliori visited again this morning and he removed the bandages from Carissa. She was thrilled by the surgeon's amazing and even artful job of minimizing incisions and beginning the...
Recovery Day 1
Carissa's recovery process is officially underway. The flowers are flowing in, pain meds are taking effect and she's been up on her feet to shuffle around the nurses station. The care plan includes both rest and limited movement; she takes a few breaths on an incentive spirometer to make sure her lungs stay clear, goes for short walks four times per day, then settles back in for...
Surgery Success
Carissa is awake, relieved and recovering. We reunited around 7pm as she slowly adjusted to the grogginess and pain. Despite the drowsiness, you could see sheer joy in her face when we shared that her lymph nodes tested negative and the entire procedure went perfectly. The surgeons even had trouble finding the tumor because chemo eclipsed so much of it. Still, she is feeling some significant pain...
Great News!!
We're celebrating in the waiting room. Dr. Bretzke just informed us that Carissa's lymph nodes are negative! This means they are almost certain the cancer is entirely local (it has not spread beyond her breast tissue). This also means she won't need radiation therapy or additional treatment after surgery. Kate nearly hug-attacked Dr. Bretzke and we all let out a huge sigh of...
Surgery Underway
Hey everybody - it's Jamin. I'm filling in today as Editor-in-Chief (after receiving detailed guidelines from Carissa, of course). As you know, Carissa had a prior engagement today. Jeff, Kate and cousins Katie and Hannah are here with me. We're recovering from the surreal and emotional experience of sending Carissa off for a bilateral mastectomy. We arrived at the Virginia...
No Words
As it turns out, the eve of a mastectomy is even more anxiety-filled than the night before the eve of a mastectomy.  I hoped to consolidate my thoughts, my anxieties and my fears before the clock struck midnight. I hoped I'd be able to express how I felt in one last pre-surgery blog post. But I just can't seem to focus my very scattered mind. I am balancing the joy of getting the...
The Nitty-Gritty
As my surgery gets closer, many people are asking about the details of the procedure. For those that are curious, this post is for you. For those that are a) squeamish or b) would like my breasts to forever remain a mystery, then please stop reading now and go ahead and enjoy this web video. The first part of the procedure is the sentinel lymph node biopsy. Dr. Bretzke will inject a blue dye near...
Pity Pot
In my last post, I said that my plan was to lay low and quietly prepare for the 24th. Somebody, somewhere is laughing because that is not how this week is turning out. After a routine echocardiogram and blood draw on Tuesday, I off-handedly showed my nurse some bumps I found on my back. They appeared to be clusters of bug bites, but after she, another nurse and my oncologist took a look they...
Doctor's Orders
As I left my pre-op with Dr. Migliori, I asked him if there was anything I should do over the next three weeks to prepare for my surgery. His advice? Drink plenty of water, don't take aspirin and enjoy your life with the people you love.  With chemo out of the way, I was able to spend the last two weekends taking the doctor's orders. Both weekends were packed full of time with family...
People are awesome, part two. →
A gigantic thank you to my best friend, Emily, for organizing The Rack Pack to walk the Avon Walk for Breast Cancer in Santa Barbara. I am once again blown away by all of the generous donations from family, friends and strangers. Thank you - each and every one of you. All donations go to supporting research to find a cure or prevention for breast cancer, as well as programs that help provide...
Life Interrupted →
This week is National Young Adult Cancer Awareness Week. If I wasn't so painfully aware of young adult cancer, I may never have known there was a week dedicated to it.  In support, here is a link to a new and beautifully written column by Suleika Jaouad, a 23-year-old chronicling her experiences with acute myeloid leukemia. She eloquently describes the unique struggles that I and many other...
My Chemo Finale
The excitement of being done with chemo has almost outweighed the lingering side effects. I still feel the poison in my body, but there has certainly been a mental shift knowing that I don't have to go back for another round this week, or hopefully, ever. While sitting through my last treatment, my parents and I passed much of our time reflecting on my very first round on November 18th, my...
One More!
Tomorrow is my very last day of chemotherapy!! For once I am actually excited to go to chemo, only to put this all behind me. While the last three months of weekly Taxol treatments have been easier than my stint with the Red Devil, they have certainly not been a breeze.  Here's my list of side effects I look forward to forgetting very soon: Fatigue, Hot Flashes and Chemo Brain: This trio...
Jamin
Around this time three years ago I met Jamin. We were two months short of graduating and had lived four years in Boulder without ever knowing the other one existed. It was Friday night at the Walrus. For those of you that don't know, the Walrus is not the classiest of establishments. With peanut shells dusting the floor, the cheap drinks and sloppy late night dance parties drew the crowds....
Save the Date
Please mark your calendars for April 24 and send your most positive thoughts, prayers and juju out into the universe on the day of my surgery. Thank you!!!
Night on the Lake
I don't know who suggested it, but for whatever reason we decided to go kayaking that night. It was a warm midsummer evening on Lake Michigan, and my family and I were cozied up in the sand around our bonfire. The sky was lit only by stars, a sliver of the moon and the occasional firework along the shore. Two by two we took the kayaks out on the lake. The water was smooth and dark - any...
An Old Pro
Round fourteen of chemo and I'm pretty much a pro. This treatment seemed particularly easy - my labs came back quickly, my counts were fine and my nurse, Viv, had treated me a few times before. Kacie and Pete accompanied me this time around. After all they've helped me through personally and at work, it was nice for them to see first hand what my treatment days are all about. I am...
Spring!!
This weekend, my girlfriend Kira flew in from New York to take me to my thirteenth round of chemo. While we spent a good amount of time on couchbed, four surprising and wonderful things happened that I will report: 1. Jeanne, the nurse who called with the dreaded news of my diagnosis, came to visit me at chemotherapy. Seeing her reminded me of those first few terrifying days in November, but more...
Chemo Emo
I cried two and a half times at work today. Two of the times I was close to ugly crying - the kind of crying where I can't catch my breath and every time I open my mouth a squeak comes out. And sometimes a giant and dramatic gasp for air. The half time I cried was just a little welling of the eyes, but it still counts. Of all the stressful and overwhelming days at a job in advertising,...